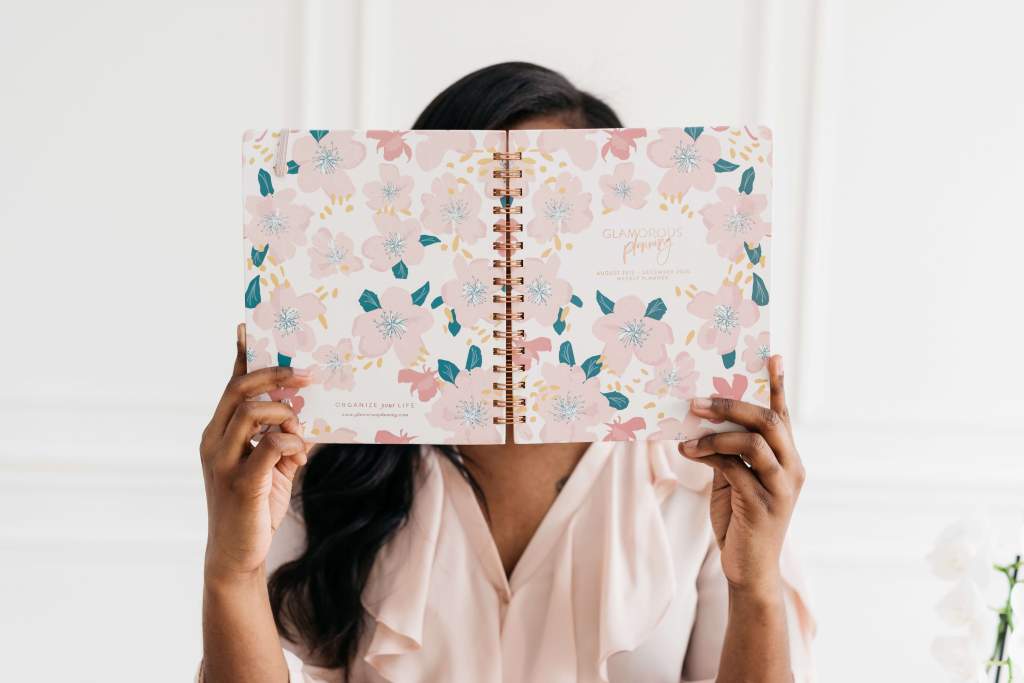 Why bother writing Friday Journal Prompts for adults when you could jump right into the weekend and do your thing?
While it's okay to jump right into the weekend and have fun, after all, you've been working so hard all week trying to make a living, and all you can think about is relaxing over a glass of your favorite drink and watching your favorite show. I get it.
However, journaling is a powerful tool for relaxing, reflecting, and discovering patterns and can help you improve yourself.
And writing Friday Journal prompts will help you discover what's working for you, what needs changing, patterns.
Most importantly, writing Friday journal prompts for adults can help you reset your week.
I can't start a new week without reflecting, planning, and considering things. Using Friday Journal Prompts helps me stay on the right track and aligned with my goals.
While you're excited about hitting the pause button to enjoy your weekend, take a deep breath and answer one or two of these Friday journal prompts.
And if you don't know where to start, don't fret it! Here is a list of the Best Friday Journal Prompts for adults to help you relax, reflect and reset your week.
Whether you want some fun journal prompts for adults or want to try Gratitude, self-reflection, relaxing, and Friday morning Journal prompts. I got you covered.
This post may contain affiliate links, which means I'll receive a commission if you purchase through my link, at no extra cost to you. Please read the full disclosure here
93 Friday Journal Prompts for Adults
Here is a list of 93 Friday Journal Prompts to help you start your weekends right and prioritize your well-being. And because having all 93 together may be overwhelming, I have broken them into smaller categories.
So, are you ready to Start the Weekend in a more relaxing and intentional way? Let's jump right in;
Gratitude Friday Journal Prompt
One small win you're grateful for this week?
Who made you smile or laugh this week, and why?
What's one thing you learned this week that you're grateful for?
Who did you connect with this week that you're thankful for?
What brought you joy or happiness this week?
One thing you're grateful for about your job/school/home life?
What are you thankful for in your relationships?
What's one thing you're grateful for in your health?
What are you thankful for about your environment?
What's something you're grateful for in your finances?
One personal growth that you're thankful for this week?
Deep Reflection Friday Journal Prompts
How are you feeling this week?
How was your overall mood this week?
What's your biggest highlight of this week?
What was your lowest point this week?
Make a list of moments that made you happy this week.
Were you stressed this week? How can you handle it better?
How can you push yourself out of your comfort zone and try something new?
What makes Friday such a relief?
How can you encourage yourself for next week?
If you had a theme song for the week, what would it be?
List 5 things that brought you joy this week.
What's your biggest win for the week? How did it make you feel?
Did you achieve your goals for the week?
What can you do better next week?
What is something you've been procrastinating on that you can take action on this weekend?
What is an obstacle you overcame this week?
What is the biggest lesson you learned this week?
What would you do if you could go back to reset this week?
Fun Friday Journal Prompt for Adults to Start the Weekend
What was your favorite childhood activity and why? Can you still do it this weekend?
How do you like to spend the weekend?
What is your favorite way to relax after a long week?
If you could live inside one of your favorite stories, what would it be, and what can you change about it?
What is your favorite quote or mantra that inspires you to have fun? (For me, it's a local Nigerian Slang, "This Life I can't Kill Myself," lol).
What book, movie, or TV show have you enjoyed recently?
If you could travel anywhere, where would you go and why?
Write a review of the last movie you saw.
List 2 Recipes You've wanted to make and can make this weekend.
What is your favorite part about your Friday routine?
Make a bucket list of 10 fun activities you'd like to try out every weekend for the next 10 weeks.
You just won $100,000. What are you going to do first this weekend?
If your weekend could be a song, what would it be?
If you could share your weekend with someone, who would it be? (Pssst… give them a call immediately and let them know).
Where would you like to visit over the weekend?
How can you pamper yourself this weekend?
Write a bucket list of places you'd like to visit in your home country.
Friday Journal Prompt for Positive Thinking
Imagine and write about what your perfect day would look like.
Write 10 things you wish you could say to your 16-year-old self.
Top 5 things you love about yourself?
What's the wisest advice you've ever received?
List 3-5 things you would change to make your workplace better.
List 3 changes you can make to prioritize your self-care and mental health.
Write a "Thank You" letter to your mind and body.
List 5 positive things you can do for yourself today.
Mention one compliment someone gave you that made you feel better. And Why?
List 3 things you can do this weekend to improve your physical health.
What new hobby or activity would you like to try this weekend and why?
List 10 positive Affirmations that call make you cheerful and excited.
List 3 things you're grateful for and why?
What would you like to spend your energy on this weekend?
If you could call someone to hear something nice, who would you call and why? (Call that person immediately).
Relaxing Friday Journal Prompts for Adults
What is something that always makes you laugh, no matter what?
What can you do to ensure you make time for rest when you need it?
Describe your day in one word.
Think of a favorite song that always lifts your mood. Write about why it's meaningful and how it makes you feel.
Name a person, place, or activity that makes you happy.
Today I'm grateful for _________?
If you could take a mini-vacation this weekend, where would you go and what would you do? Write a detailed itinerary for your dream getaway.
What show do you want to watch this weekend?
List 3 concerts happening this weekend. Which would you like to attend?
What is your inner critic whispering to you right now? What can you do to silence it?
List 2 self-care goals would you like to achieve tomorrow.
What is your idea of a perfect Friday night? What would you do, where would you go, and who would you spend it with?
How do you typically wind down on a Friday evening after a long week? Describe your routine in detail.
Write a letter to your future self detailing your hopes and dreams for the following year.
Reflect on your favorite self-care practices. What are some small ways that you can prioritize self-care this weekend?
Weekend Planning Friday Journal Prompts
What are your top three priorities for this weekend?
What is one new thing you want to try this weekend?
Write about a place you've been meaning to visit and plan how to go there this weekend.
List 5 activities you enjoy in your free time, and plan to do one this weekend.
Who would you like to spend time with this weekend, and how can you make that happen?
Write about a DIY project you've wanted to do, and make a plan to work on it this weekend.
What meals would you like to have this weekend? Plan for them.
What is one task or errand you've been putting off that you can accomplish this weekend?
list 3 local events happening this weekend, and plan to attend one that interests you.
Write about a skill you've wanted to learn, and plan to practice it this weekend.
Plan a workout routine for the weekend, and challenge yourself to stick to it.
Write about a place you'd like to explore in nature and plan to visit it this weekend.
Make a 5 list of self-care activities you enjoy, and plan to incorporate them into your weekend.
Plan a date night or fun weekend activity with your partner or friends.
Write about a project or hobby you've been neglecting, and plan to dedicate time to it this weekend.
Plan a budget for the weekend, and find ways to save money while still having fun.
Write about how you want to feel at the end of the weekend, and make a plan to prioritize activities that will help you achieve that feeling.
More Helpful Blog Posts on Journaling
Finally on Friday Journal Prompts for Adults
As adults, sometimes we feel lost or trapped in the rat race that we never take a minute to breathe and prioritize ourselves, self-care, and life in General.
For some, the weekend is for laundry, attending events, and occasionally taking time to catch their breath.
I completely agree that it's not your fault that you are stuck in the hamster wheel of life.
However, spending 5–10 minutes on Friday writing prompts will help you plan and achieve more in the next week.
Now, you have a list of 93 Friday Journal Prompts, so you can intentionally journal and change how you spend your weekend and plan for a new week.
So, tell me! What Friday Journal prompts will you incorporate into your journal this week?