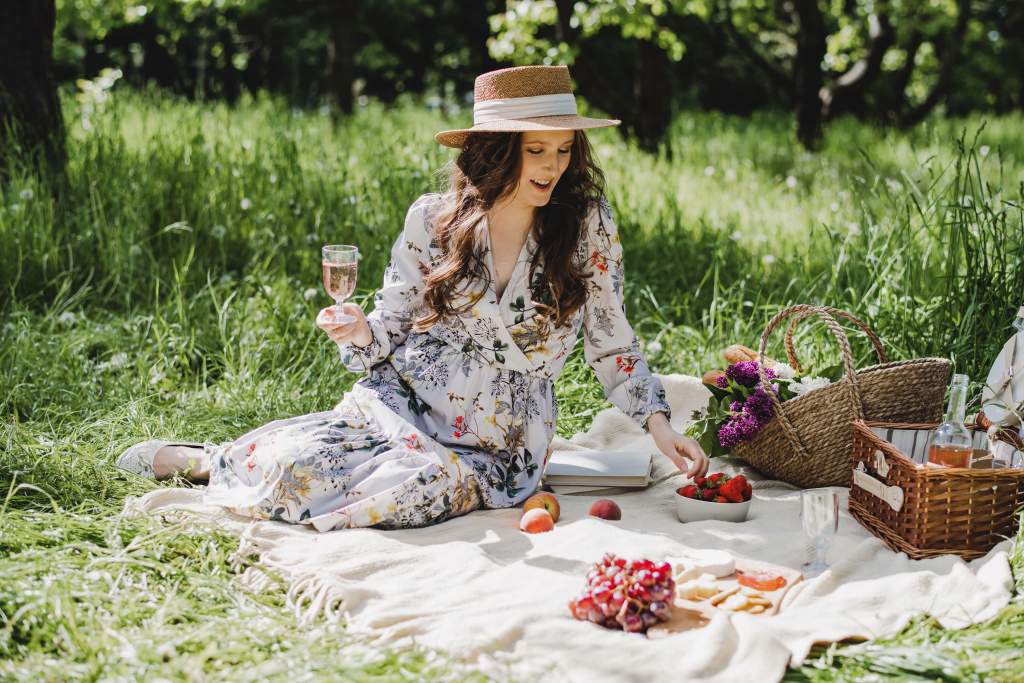 Summer is almost here, and It's time to plan how you want to spend the sunny and warmer days of the year with bright colors. And if you're looking for fun yet visually appealing ways to make the most of your summer days, creating an aesthetic summer bucket list is perfect.
Imagine shifting away from the regular stressful summer activities to taking pictures of yourself in a botanical or flower garden with arrays of textures and colors.
It sounds fun, and your Instagram or TikTok feeds will scream class, fun, and creativity.
Or imagine holding hands with your partner while walking as you enjoy the summer nights with beautiful stars in the night sky.
The beautiful thing about creating an aesthetic summer bucket list is that you don't have to do too much to enjoy your summer days.
With an aesthetic summer bucket list, you can create a simple list of things that may not mean so much to others but will bring you much pleasure and make you feel better.
For example, Some days, sitting on my balcony reading a romance novel while sipping a glass of freshly squeezed juice brings me so much pleasure compared to going to parties.
An aesthetic summer bucket list differs from a regular summer bucket list or summer activities.
I know you're like, huh? Why does an aesthetic summer bucket list differ from a regular summer one?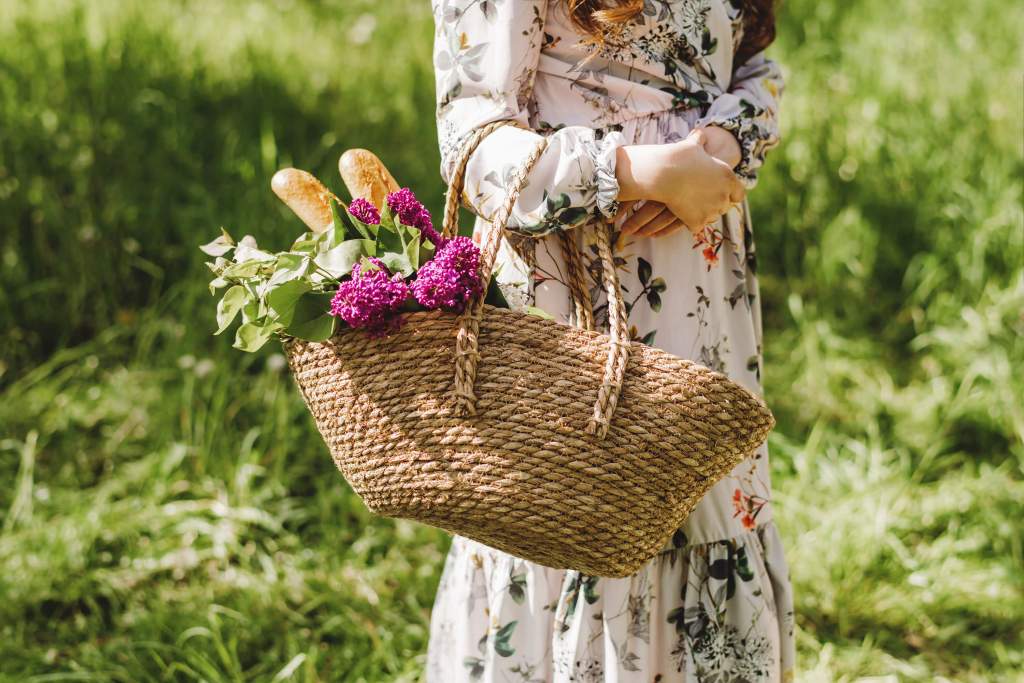 What is an Aesthetic Summer Bucket List?
An aesthetic summer bucket list is a list of summer activities, goals, and experiences that focus on making your summertime more enjoyable, thrilling, and, most importantly, visually appealing.
An aesthetic summer bucket list is not for everyone.
But, If you're creative and a lover of photography and art and doing little things that bring you joy, these aesthetic summer bucket list ideas are perfect.
Imagine taking a sunset walk, capturing the beautiful scenery, or lounging by the beach wearing the perfect summer hat while reading your favorite novel and enjoying a glass of wine or fresh juice.
Creating a cute summer bucket list is about doing fun things that bring you peace, joy, and happiness yet have incredible scenery and aesthetic.
So, if you're ready to create an aesthetic bucket list and enjoy the warm summer days, take many pictures for your next summer photo album while doing things that make you feel alive yet aesthetically pleasing.
You're in luck because this is a list of the cutest aesthetic summer bucket list Ideas so that you can create an unforgettable summer experience.
This post may contain affiliate links, which means I'll receive a commission if you purchase through my link, at no extra cost to you. Please read the full disclosure here
105+ Aesthetic Summer Bucket List Ideas for an Exciting Summer
Read a book by the pool.
Go on a sunset or sunset Walk.
Have a picnic in the park.
Lay on the blanket in the grass with your favorite drink.
Spend a day on the beach.
Visit a vineyard.
Go on a wine-tasting spree.
Go fruit picking.
Attend a "sip and Pain" event.
Go pottery painting with your partner.
Go on a date
Take pictures on Polaroid (I love Polaroid pictures, and this Camera is the truth).
Go on a boat ride.
Go jet skiing or parasailing.
Take a photography class.
Make heart-shaped pizzas.
Pick wildflowers.
Camp on a beach with your partner.
Explore new restaurants in your city.
Take a picture of you and your partner holding hands.
Go berry picking.
Enjoy a trampoline sleepover.
Recreate Pinterest photos.
Pick rocks, and paint them. (Turning rocks into beautiful art is one of my favorite aesthetic summer bucket list ideas.).
Have a BBQ with friends.
Watch sunset.
Sit and dip your legs in a pool while enjoying your favorite drink.
Go on a food-tasting Spree.
Visit a botanical garden.
Visit an art gallery.
Decorate your apartment for summer.
Go on a spa date with friends.
Watch Sunrise.
Visit a local aquarium.
Go to a Karaoke bar with friends.
Watch the stars at night and make a wish.
Enjoy a cup of coffee early in the morning on your balcony.
Collect sea shells.
Paint your nails with summery colors.
Make a travel scrapbook of all places you've visited or hope to see.
Go swimming.
Go Kayaking.
Sit on the patio.
Make real lemonade.
Make clay trays (OMG, clay trays are super cute, and I love them).
Eat at an outdoor restaurant, preferably beside a lake.
Go on a photography tour of your city.
Visit the farmers market in your city.
Visit a museum.
Have a pool party
Create a summer playlist and share it with friends.
Have a bonfire, make s'mores, and enjoy them.
Play ball on the beach.
Watch fireworks.
Try making ice cream at home.
Sing out loud in your apartment.
Play your favorite songs and dance.
Journal for 5 minutes daily (Daily journaling is one of my favorite activities).
Use self-care affirmations.
Make a list of 20 things you love about yourself.
Visit cultural sites in your locality.
Attend a theatre performance.
Attend the show of your favorite local band.
Have a game night with friends.
Make a summer photo album.
Make a day trip to a waterfall and take many pictures.
Dress in your favorite outfits for 14 days.
Plant flowers.
Go on a day trip.
Go on a staycation in a new resort.
Travel to a new city.
Read your favorite book with scented candles burning.
Binge-watch your favorite reality show in bed.
Relax by the poolside.
Send feel-good notes to your loved ones.
Build sand castles.
Enjoy a self-care day.
Go on a boat tour.
Party on a yacht with friends.
Enjoy one week in the countryside (This can help you re-evaluate your life).
Write a love letter to yourself.
Make a gratitude jar.
Paint with watercolors.
Visit an arcade.
Enjoy a day at an amusement Park.
Go horse riding.
Harvest Plants from your garden
Take cute pics with friends.
Create a photo album of your pet.
Go thrifting.
Change your hairstyle.
Create a reading list of romantic books.
Visit a theme park alone.
Make strawberry jam at home.
Go on a rollercoaster ride.
Attend a local art fair.
Learn to cook new Recipes.
Host a virtual Netflix party.
Learn how to paint or draw outside.
Visit a new ice cream or dessert spot and try new flavors.
Treat yourself to ice cream.
Make a cheesecake.
Host a DIY flower-arranging party.
Go on a road trip and explore scenic routes and small towns (remember to eat and explore local foods).
Visit a lavender field and take photos of the fragrant blooms.
Important Read: 214 Unforgettable Fun Summer Activities For Adults (2023)
Tips for Creating a Cute Summer Bucket List
How do you make the perfect aesthetic summer bucket list in 2023? These are the best tips for creating and planning your cute summer activities and having an eventful summer.
1 | Brainstorm and Make a List of Aesthetic Summer Activities;
Brainstorm all the beautiful things you want to do this summer. You can start with our list of aesthetic summer activities.
Note: Adding everything to this aesthetic bucket list is not compulsory. I'll advise you to select only activities you're comfortable with and can do.
Also, depending on your summer goals and how you categorize your aesthetic summer bucket list, you can start with 10-30 activities for this summer.
When creating your aesthetic bucket list, think about the experience you want to create, how you feel, your goals, people, and places you want to visit.
2 | Categorize Cute Summer Bucket List
Once you have created a list of your aesthetic summer activities, it's time to categorize them into different themes. The theme you'll use to organize your cute bucket list ideas depends on what and how you want to experience summer and your goals.
For instance, if my summer goal is to enjoy peace of mind and travel. I'll only pick locations that can bring me this type of experience, places like Bali instead of New York for summer.
For example, use careful pens and group your summer activities into outdoor, indoor, low-budget, expensive, easy, self-care summer activities.
You can also categorize them into solo summer activities and activities with family, friends, and partners.
3 | Include some personal growth goals:
Summer is the perfect time to make life-changing decisions, such as taking classes, learning a new skill, up-leveling your skills, reading a list of books, starting a new business, and even starting a blog or a Youtube channel.
While creating an aesthetic summer bucket is fun and exciting, remember to invest in yourself.
3 | Prioritize:
The next step is to prioritize your activities and goals. Decide ad prioritize your summer. While prioritizing your cute summer bucket list, consider factors such as cost, time, commitment, their impact on your life, what you hope to gain from them and your goal for summer, and even your plans for the year.
Because every activity you engage in can affect how your year turns out.
4 | Visualize and Make your Bucket List Visible
The beautiful thing about creating an aesthetic summer bucket list is that it's highly visual, and you can find images representing what you hope to achieve.
Therefore, make a visual presentation or vision board of your summer bucket list. You can use Canva (get Canva Pro for Free), my favorite design tool.
Search images on Pinterest that showcases what you hope to achieve, and fill your vision board with Remember to use pictures and colors to make it aesthetically appealing.
Once you've created your aesthetic summer bucket list, display it in a place where you'll see it every day. You can put it on your desk, fridge, or as your desktop or phone wallpaper.
Be Flexible
Change is the most constant thing in life, and sometimes you may need to adjust your summer bucket list. So, adjust your list when necessary and take each day at a time.
Finally, It's up to you to make the best of your summer months. And if you practice slow living or thrive on the little things, this Aesthetic summer bucket list idea is perfect for you.
What cute summer bucket list ideas will you be trying? Let me know in the comment.
Found this useful? Save this pin on Pinterest.