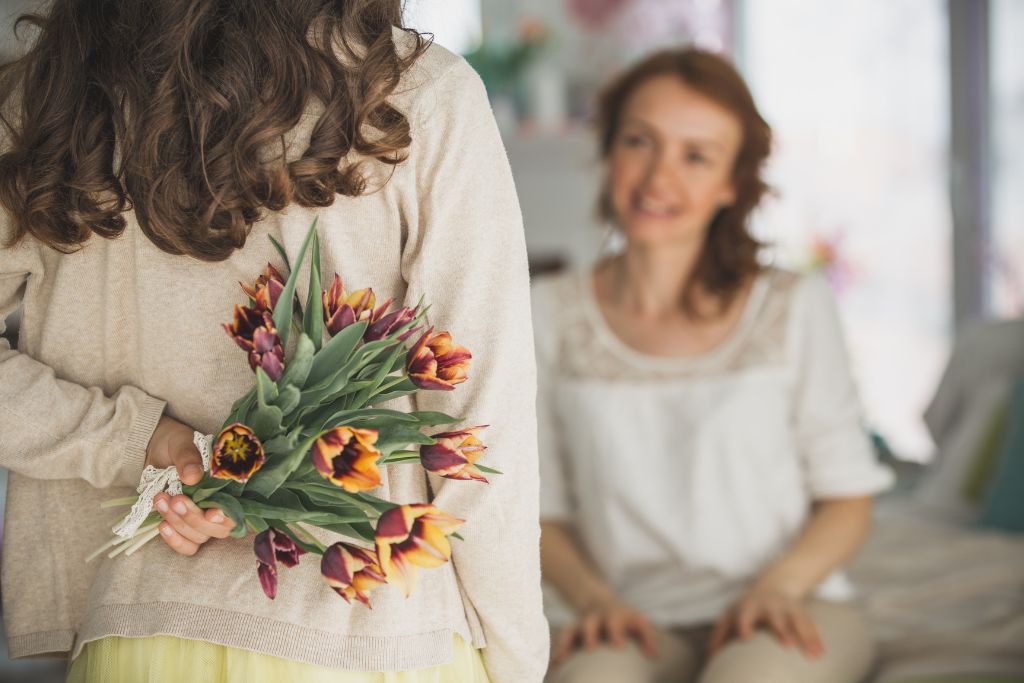 Mother's Day is almost here, and I bet you're looking for the best Mother's Day gifts from daughter. So, you can put a smile on the face of your lovely mom, who you adore so much.
As a daughter, you have a special bond with your mom, and you want to find something that genuinely expresses your appreciation for all she does.
You don't want to gift your mom just any mother's day gift; you want to leave her feeling loved and understood with the most thoughtful and cute mother's day gifts from daughter.
But you feel stuck and keep searching. What is the best Mother's Day gift from daughter?
I can relate because getting the perfect mother's day gift may seem overwhelming. After all, it's your mom you want to please.
On a Personal note: my mom is a perfectionist, and getting the perfect gift for her is always a chore. So, I feel you, and I'm here to make selecting the best mother's gifts for your mom easy-peasy.
Whether your mom is a foodie, a book lover, a fashionista, a makeup, and skincare lover, or she is a fan of all things home decor and organization.
Perhaps she enjoys all things cozy, and she's easily moved by sweet words of affirmation from you.
I tell you, there's something on this list that she's sure to love. We've scoured the internet to find unique, thoughtful, practical, and best Mother's Day gifts from your daughter that will make your mama feel special.
Therefore, without further ado, here are the best Mother's Day gift ideas for your mom.
This post may contain affiliate links, which means I'll receive a commission if you purchase through my link, at no extra cost to you. Please read the full disclosure here
20 Best Mother's Day Gifts from Daughter in 2023
1 | Remember I Love You Mom Dish
I'm a firm believer in words of affirmation and telling others how you feel about them, and I believe your mom wants to hear you say "I love you' or show her that you'll always love her.
And what's the perfect mothers day gift idea to constantly remind her of your undying love for her?
Your mum will always look at the "Remember I love you, mom Dish" and be reminded of you and your love for her.
2 | Mother's Day Matching Jewelry Set
Women love jewelry, and she'll always cherish a mothers day gift from her daughter because, for her, it's not just a piece of jewelry but a priceless piece of love.
The beautiful thing is; this lovely bangle is a two-sided charm that says "Mom" on the front and "Bonded by love, connected for life."
And here's another word of affirmation for your mom on Mother's Day.
3 | What I Love About Mom
What I love about mom journal is an inexpensive yet thoughtful Mother's Day gift from daughter under $12 that will put a smile on your mama's face.
With fill-in-the-blank page prompts, what I love about mom journal is a surefire way to show your mom you appreciate and love her and make her feel butterflies.
This little book contains fill-in-the-blank lines to describe why your mom's the best.
Thus, you can describe her in the best ways you remember, adding humor, etc.
4 | Mother and Daughter Bond Necklace
Apart from the fact that I love jewelry, the Mother and Daughter bond necklace is symbolic, and it's one of the perfect mother's day gift ideas to pair with your sweet bouquet for your mom.
We know your mom loves you so much and will always want to be in touch even when you're no longer living with her.
So, let your mom know you love her and always be close to her even when you're apart, and the mom and daughter necklace is the perfect gift.
5 | Five Minute Journal
Oh okay! Journaling is fun and therapeutic. And if you're a constant blog reader, you already know I love journaling not because of the hype (I mean it) but because of the many benefits of journaling.
Gifting your mom a Five Minutes Journal is the perfect unique mother's day gift for her daughter, especially if she loves journaling or penning down her thoughts!
Because gifting her a journal will encourage your mom to practice journaling, which can have a significant impact on her overall well-being and happiness
In addition to helping your mom feel more positive and grateful, a five-minute journal can also serve as a way for her to reflect on her life and experiences.
It's also a chance for her to pause, take stock of what's important to her, and think about how she can create more joy and fulfillment in her life.
6 | Ice Roller for Face and Eyes
If your mom loves to take care of her skin, consider getting her an ice roller for her face and eyes.
I don't know about your mom, but mine and a few of my aunts are investing more in skin and self-care as they age.
They want to look more attractive and looking good seems like a business for them.
And what better gift for her to maintain her beauty if not an Ice roller? It's not only soothing and helps with swelling.
But it's also relaxing, helps prevent wrinkles, improves dry skin, calms, and firms skin, making it radiant.
7 | To do list
Remember, the perfect mother's day gift from daughter is a handy and thoughtful gift.
In fact, I love gifts that keep giving, and your mom will love having a planner and To-do list in her bag as it will help her stay organized.
Although it comes in handy, I recommend pairing this gift with another gift for your mom.
8 | Quencher
I love Quenchers. Quenchers are eco-friendly and can also retain the temperature of drinks and beverages, and I bet your mom will love this gift.
It's a stylish and functional water bottle that will help your mother stay hydrated throughout the day.
She can easily fill it with her favorite beverage and take it anywhere.
Plus, with its double-wall insulation, Quencher can keep drinks cold or hold for up to 24 and 12 hours, respectively.
With this, your mother can enjoy her favorite beverage at the perfect temperature all day.
9 | Pillow Heated Neck Wrap
Imagine after a long day, your mum needs to relax, especially if she's experiencing neck pain or head.
A pillow heated neck wrap is one thoughtful mother's day gift that will help your mom ease tension and pin the neck and muscles.
And another reason I love this neck wrap is that it soothes headaches.
Trust me, this is one Mother's Day gift from her daughter. Your mom will love it, because who doesn't love relaxation?
10 | Retro Portable Mini Fridge for Makeup
A portable Retro mini Fridge is not just fashionable and stylish but also a multipurpose mother's day gift that is versatile and perfect for different types of moms.
For example: Is your mom a travel enthusiast, or she's always using her Car and needs to store some snacks and beverages? Then she'll find this mini fridge thoughtful.
Or maybe she loves making and would like to move her makeup essentials from the fridge in the Kitchen to her space, gifting her a mini fridge to keep her makeup and self-care products like serum will warm her heart.
Perhaps your mom works from home or the office, then she'll need this mini fridge to store some snacks and drinks. So she can grab them anytime she needs them.
And she loves having small meetings and gatherings like Bible study, fellowships, and hanging out with her friends. You're about to wow her with this thoughtful Mother's Day gift.
11 | Makeup Organizer Storage Box
The makeup organizer storage box is aesthetically pleasing and a practical mother's day gift from your daughter because this gift will save your mom time.
Let's be honest! Mamas are always caught up with looking after the home and organizing things in place.
By the time they are done with everyone's needs, getting ready in the morning is a rushed task for them. They end up going out late or looking for one thing or the other.
With a Makeup organizer and storage box, your mom will have all her makeup organized neatly in one place, and she'll no longer have a messy makeup bag where she looks for everything. (This is what I call a gift that keeps giving).
12 | You're The Best Candle
My mom loves a clean apartment with sweet heavenly scents that make her relax after a long day at work, and I bet your mom also loves relaxing with scented candles.
If you're thinking of a good mother's day gift that won't break the bank yet will leave you feeling cared for.
Then, consider getting her a Candle with a tropical fruit scent and watch your mom cherish it.
13 | Shoe Cabinet with Flip Down Storage Shelves
Another unique Mother's day gift from daughter that will wow your mom, especially if she is neck deep into organizing and always wants an aesthetically pleasing home decoration.
Apart from how pleasing a flip-down shoe cabinet looks, it's compact and saves a lot of space.
This means no messy piles of shoes or extended shoes are out of her closets.
With this shoe cabinet, your mom will have her shoes in place and appreciate you for caring for this need.
14 | Portable 4-in-1 Car Vacuum Cleaner, Tire Inflator Portable
A portable Car Vacuum cleaner and tire inflator is one of the best mother's day gifts.
We know inflating a tire can be sure, especially when your mom is caught in an emergency where she's got no one to give her a hand. A Tire inflator as a gift is a no-brainer.
The beautiful part is that it's portable, handy, convenient, lightweight, easy to use, and doubles as a Car Vacuum cleaner.
Whether you are looking for a thoughtful Mother's Day gift or a last minute Mother's Day gift idea to pair with what you're buying, a portable tire inflator car vacuum cleaner is perfect.
15 | Mom Blanket, Mother's Day Presents from Daughter
Another sentimental yet thoughtful mothers day gift from daughter is a Mom Blanket with "I love you, mom" on It.
I love this super cute blanket, and I know your mom will love it too.
Not only can she use this blanket to keep warm during the cold night, but it will always serve as a reminder of your appreciation whenever she snuggles up with the blanket.
What other way to show love, if not sentimental yet practical, mothers day gifts?
16 | Vera Wang Eau de Parfum for Women
A Mothers Day gift from daughter without including a bottle of perfume, absolutely no way!
Whether you're looking for last minutes mothers day gift ideas or struggling with a gift for your mom.
You can never go wrong with a rich, elegant, fragrant bottle of perfume.
So your mom can spread her sweet fragrance everywhere she goes while receiving compliments and feeling like a proud momma.
Plus a beautiful bottle that will look great on your mom's and stand out on her dresser.
17 | Foot Spa Bath Massager
Imagine after a stressful day at work and your mom returns home, sits down after applying her skin care products, and dips her legs into a foot spa bath massager with a glass of her favorite drink.
Woah, I know, right? The amount of stress that will leave her body. Your mom will cherish this gift forever.
Also, the Foot Spa Bath Massager with Heat provides a soothing, relaxing, and rejuvenating experience for tired and achy feet. And will help your mom relieve tension and pain in her feet with its powerful massage nodes.
18 | Espresso Machine & Coffeemaker Combos
Does your mom kick start her day with a hot cup of coffee? Then gifting her a combo of Espresso and Coffee Maker is one of the best, most thoughtful, and most practical Mother's Day gifts.
With just a button, she can enjoy her favorite beverages every day.
19 | Touchscreen Toaster
Okay, this is a pretty gift. I got one for my mom, and she happily said "buh-bye" to her ugly toaster.
As it's not only a thoughtful mother's day from her daughter, but It also adds class to her kitchen counter.
Let's not forget how she shows it off to her friends whenever they drop by.
Perhaps you're not sure what Mother's Day gift to get for your momma, so this is a perfect Mother's Day gift for her, especially since she loves making toast.
20 | Purse Organizer
There's this funny saying that "it's possible to find a Tv set in Mom's bag," lol.
While It's considered funny and Impossible. You'll agree that you'll find many things in a mom's bag; sometimes, sorting or quickly picking out what she needs can be a chore.
With multiple compartments purse organizers, your mom can categorize and sort her belongings, making it easy to find whatever she needs quickly.
More Helpful Blog Posts
Found this useful? Pin to Pinterest.