How do you date yourself? Why bother with self date ideas when I'm in a relationship? Is going on solo dates beneficial to me?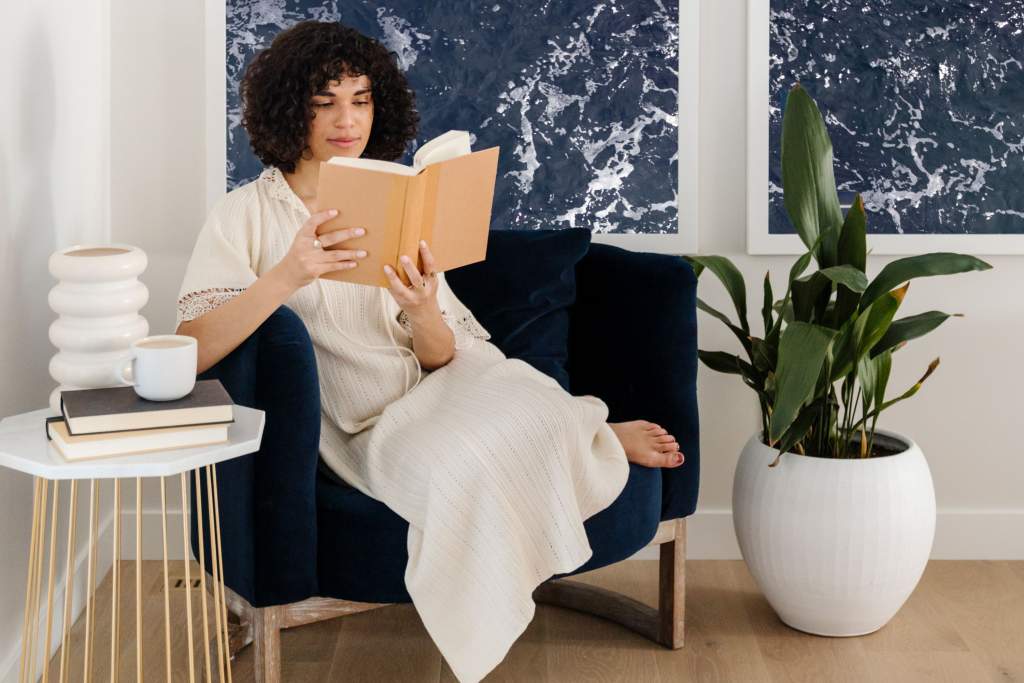 These may be the questions running through your mind, and you want answers as you wonder why you should spend time alone when you can have other people or a romantic partner on a date with you.
A lot is happening in the world now and maybe in your life. And you need to spend a few hours of your day alone with yourself and your thoughts, doing something fun, relaxing, or thinking.
But why not turn those few hours into a rejuvenating self care date day?
Why limit yourself to only enjoying the company of others when you indulge yourself and do things that bring you joy while having a moment of peace and calm?
Besides, dating yourself a few times a month shows you're self-aware and allows you to build a healthy relationship with yourself.
And if you are wondering, "What can I do on a self date? How can I date myself?
Don't fret; after reading this blog post, you'll have the best self-date ideas and learn how to date yourself. Why dating yourself is beneficial? So you can spend more time with yourself, whether in a relationship or a single pringle.
This post may contain affiliate links, which means I'll receive a commission if you purchase through my link, at no extra cost to you. Please read the full disclosure here
What are Self Dates?
Solo dates or Self dates is all about spending quality time with yourself, taking yourself out, giving yourself love and attention, and taking your self-care to a whole new level to build a better personal relationship with yourself.
Dating yourself involves intentionally creating a self date day, sticking to it, and showing up looking your best without waiting for someone to take you out or treat you better.
Why Should You Go On Solo Dates?
Why would anyone want to go on a solo date when you can have your partner, friends, or other fun people around you, especially if you're an extrovert who enjoys or prefers the company of others.
The truth is, going on a self date is having a self-care day, and self care isn't selfish.
Self-care date is all about self-improvement, getting to know yourself deeper, spending quality time with yourself, and doing things that make you happy.
Not only does taking yourself out give you the freedom to try new experiences alone, step out of your comfort zone.
It also gives you "Me time," the chance to engage in self-reflection, calmness, and total peace.
I digress a bit: Have you ever taken a walk in the evening alone or with your dog and suddenly breathed out loudly, especially when you have a lot going on?
Perhaps you were supposed to go out with someone, and the person bailed out last minute, and you still had to show up and have that experience alone, like going to the movies? How did you feel? 
Sometimes, we want the company of others and fail to indulge ourselves.
Don't get me wrong, I enjoy the company of others, my friends, partner, and family.
But, taking myself out or enjoying a self-date day is and will always be a part of my weekly routine as it gives me time to reflect and spend quality time with myself.
The experience of going self dates is rejuvenating, and it's an opportunity to disconnect from the world and focus on "You," recharge yourself, reflect, affirm, and unplug from the chaos life brings.
Some of the benefits of dating yourself are;
Building a Stronger Relationship with Yourself.
For self-love: It shows you love, value, and respect yourself.
Improves your self-care and well-being.
Creates an opportunity for mindfulness and self Reflection.
You discover and know yourself deeper.
Boost your self-confidence.
Offers you independence and freedom to explore.
So if you're still on the fence about taking yourself out and consistently practicing self-care dates, this is a sign that you should do so and enjoy the experience and fun it brings.
What are the best solo dates ideas?
Therefore, without further ado, here are the best solo date ideas, so you can treat yourself and enjoy your "Me time."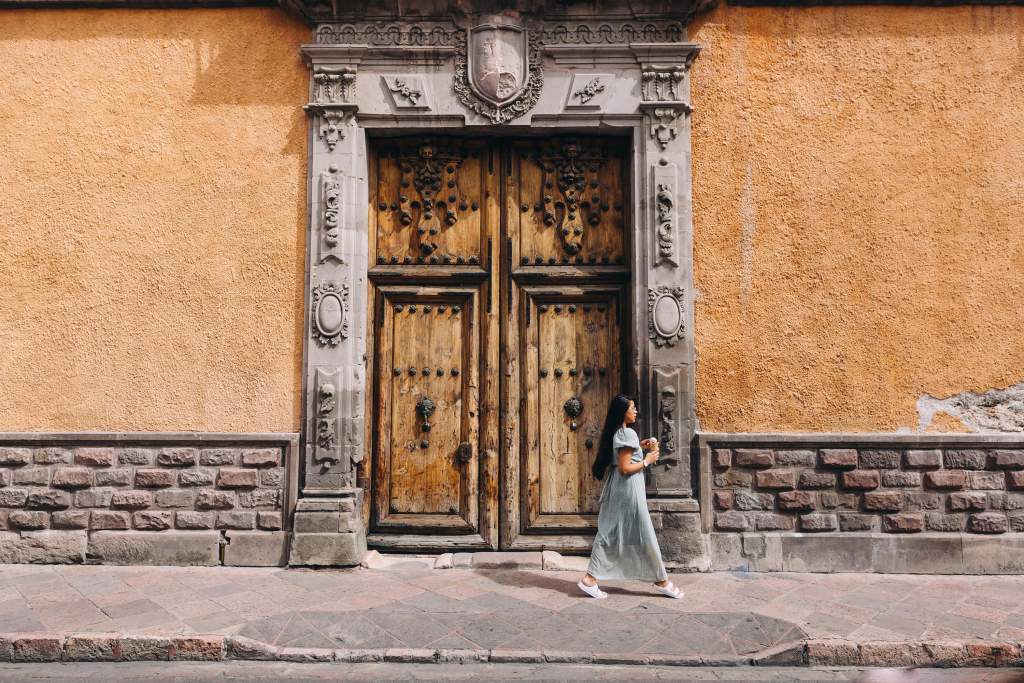 114 Best Self-Date Ideas for You Try and Enjoy Yourself
Are you ready to go on a self date at home? So you can relax and enjoy your time alone?
You may want to enjoy your solo date without breaking the bank and need cheap self-date ideas. Don't fret It! I got You.
Whatever you want to explore, you'll find the best solo date ideas if you wish to relax or have fun alone. Let's dig in!
Free Solo Date Ideas
Go for an Architecture history walk and take pretty pictures.
Visit and hike in a nearby nature reserve.
Go for a walk in a local park
Have a picnic in a garden: take it a step further by making it look aesthetic.
Visit a free museum
Tour a free art gallery in your area.
Go for a walk outside (you can bring your pet).
Hammock in your backyard while reading a book.
Take photographs of the landscape and the scenery.
Get a Tripod and take pictures of yourself in beautiful areas around you.
Watch a sunset
Watch the sunrise from a scenic spot.
Have a DIY photo shoot session in a picturesque location.
Volunteer for a local charity or organization.
Visit the library and research.
Walk through an arboretum or botanical garden.
Attend a local football match
Be your tour guide and explore your city.
Pick your favorite fiction book and read in café
Go fruit picking.
Listen to your favorite podcast while relaxing on a chair.
Go window shopping.
Cheap Solo Date Ideas
Have dinner at the best-reviewed burger place in your area.
Go on fancy tea or coffee self-date.
Visit a new bookstore and explore new books in your favorite genre.
Create a playlist of your favorite songs and go on a long drive.
Recreate Pinterest photos.
Visit a second-hand Book Bookstore and shop for cheap
Make a list of 20 things you love about yourself. And put it in a frame.
Dine in a new restaurant.
Make a gratitude jar and keep filling it up.
Write a love letter to yourself.
Go thrifting.
Pick rocks, paint them, and use them to decorate your space.
Collect seashells.
Visit a lavender field and take photos of the fragrant blooms.
Visit a new ice cream or dessert spot and try new flavors.
Enjoy the scenery while birdwatching in a nearby park or nature reserve.
Go rock climbing.
Attend a drive-in movie.
Paint in the outdoors. If you enjoy painting, try painting the things and people you see.
Make a list of things you want to capture with your lens for the day and go on a photography scavenger hunt.
Self-Date Ideas at Home
Enjoy a candle night dinner at home.
Sit on the patio and read a romance book.
Try making ice cream at home.
Enjoy a home spa day; take a long bath, do a face mask, and give yourself a manicure and pedicure.
Sign up for an online cooking class.
Play games online (I enjoy playing Snakes and Ladders).
Try home gardening and pot planting.
Order a large meal and eat at home while seeing your favorite show.
Enjoy a long self-care shower.
Spruce up and declutter your space
Go on Pinterest, search for new nail designs, and Diy your nails.
Binge-watch your favorite reality show in bed.
Watch youtube.
Listen to ted talks and motivational words from your mentor.
Take a solo cooking challenge and create a gourmet meal.
Go on a movie marathon with your favorite films ( I do this almost every Sunday).
Have a self date-themed night ( it could be the 80's or 90's), dress the part, and enjoy your time alone.
Watch the sunset and sunrise from your balcony.
Make a vision board and visualize your goals and aspirations.
Clean, organize and arrange your space.
Try out a new recipe from Youtube, Tiktok, or a cookbook.
Enjoy an indoor picnic.
Wake up late, stay in bed longer than you would (I do this on lazy days).
Create a quote wall or journal by writing your favorite quotes.
Create a playlist of your favorite songs and sing aloud.
Enjoy a home pampering session with a bubble bath, scented candles, and relaxing music.
Make healthy drinks and have them while reading a book.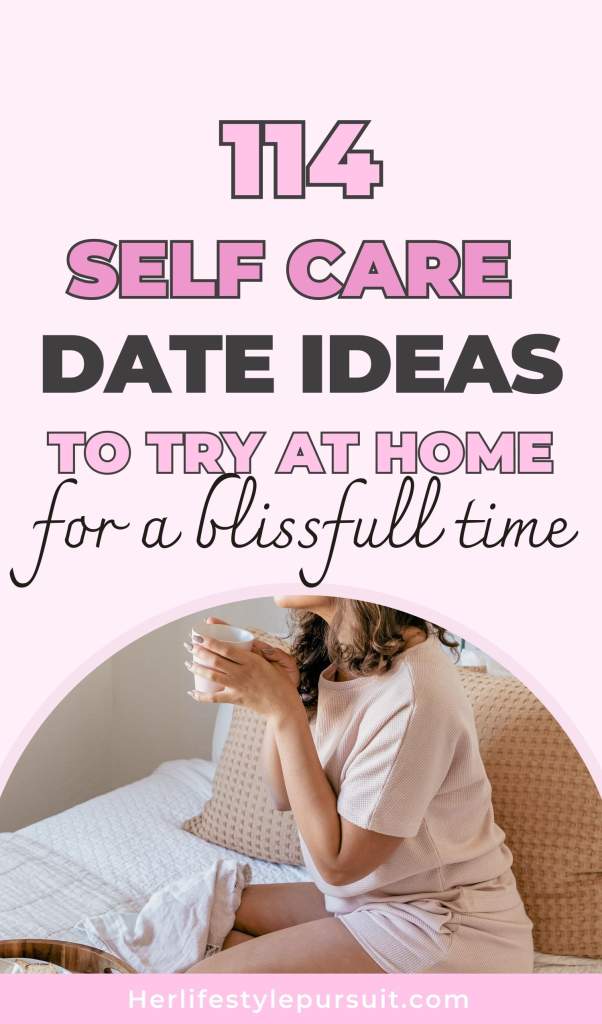 Fun Self Date Ideas
Try local beers from a nearby local brewery.
Travel solo to a destination on your bucket list.
Go for a karaoke night and pretend to be your favorite artist.
Go on a food-tasting spree in local restaurants around.
Go on a wine-tasting spree.
Attend a solo dance class.
Go on a wine-tasting spree.
Go on a staycation in the resort and visit local restaurants around.
Go on a weekend getaway
Dress your best and go to the opera.
Attend a theatre performance.
Enjoy a beach day while dipping your legs into the water.
Participate in a baking class.
Buy tickets and attend a game day with your favorite sports team.
Go to the cinema and see the latest movie.
Go kayaking.
Go on a boat cruise and meet people, and have fun.
Go on a shopping spree (make a budget before doing this. Lol.
Spend your afternoon or evening at an arcade.
Attend a concert alone.
Attend a party or go clubbing (That's if you club).
Take a spontaneous road trip to nearby towns.
Go on adrenaline-rush activities like skydiving, ziplining, etc.
Visit a local farmers market, and get fresh supplies.
Go on a solo trip or vacation.
Relaxing Solo Date Ideas
Journal your thoughts with scented candles on.
Buy yourself flowers.
Indulge in a sip and paint night while playing your favorite song.
Attend a yoga in the park class.
Take the Pilates session.
Go to the gym.
Go pottery painting
Camp on the beach
Watch the stars at night and make a wish
Visit the nail salon and enjoy a fancy mani and pedi day.
Enjoy a day beside the pool. Relax, sip your favorite drink, and read a book.
Have a 2-days digital detox.
Book an Air BnB, disconnect with the world, meditate, pray, relax, and plan.
Visit a Korean Spa and enjoy a dry sauna and hot tub
Spend the day in nature
Paint with watercolors
Enjoy a cozy night with a cheesy book under a warm blanket and a cup of hot chocolate.
Wake up early at 5AM, and spend the first few hours doing self-care.
Change your hairstyle.
Spend two hours of your day doing self-reflection.
How to Date Yourself and Plan Your Self-Date Day
Ready to have your solo day and need tips on executing a self-date, whether you're planning to go out or enjoy your day at home. These tips will help you go from reading self-care date ideas to having a solo date.
1 | Set a Self-Date Day
Although, having a solo date sounds fun. But planning your self date day helps you become intentional about having and not some random mood swing activity.
For instance, Sundays are my self-date day; I spend more time in bed, go out if I want to, or treat myself to fun or relaxing activities at home.
I can take myself out spontaneously on other days, but Sundays are my self-care day, and I plan for this.
Additionally, planning gives you time to schedule and book your activities, book restaurants and venues where necessary, buy the things you'll need, and make all the required arrangements.
2 | Choose Self Care Date Ideas that fit your Mood
Do you feel like going out? Are you in the mood to dress up or lounge in bed? Do you feel happy, sad, or generally unmotivated? Are you in a rut or feeling down over something that happened or is happening?
Acknowledging and recognizing your mood is essential for having a solo date.
For instance, If I feel down about my business or bothered by something in my life, then journaling will take the top of the list in my self-date activity.
And if you feel stuck at home and need some noise and fun in your life, then selecting from fun self-date ideas and trying activities that permit you to dress up and step out will be the best.
Also, choosing solo date ideas that fit your mood helps you identify and address your emotional needs.
And you can create a personalized self-care experience, indulge and enjoy yourself more.
By doing so, you don't just date yourself, but you" know and understand yourself better and create a self-care date that nourishes your mind, body, and soul.
3 | Set The Mood for the Day
Make your self-care date a rejuvenating experience by setting the mood for the day. You can start your day by waking up early, exercising, meditating, taking a self-care shower, journaling, or saying some positive affirmations.
Because starting your self-care date day more relaxed opens you up, promotes clear head space, and makes you feel good.
For instance, since Sunday is my self-care day, I tidy, organize and clean my apartment on Saturday, take out the trash, and do my dishes immediately after having dinner.
So when I wake up to a clean, fresh apartment, this opens me up for the best self-date experience.
Another way to set your mood for the day is organizing your closet and home, putting on some fresh flowers before leaving for work, and having your home set nicely so you walk into a welcoming apartment.
This is supposing you go to work daily and will be having a self date at home.
4 | Set a Budget
As a smart boss, babe, setting a budget for everything is essential, so you don't take yourself out to feel better only to splurge your saving and get back home feeling grumpy.
Planning and setting a budget for your self-care date serves as a guide and helps you to make smart, choose the right activity, yet enjoy yourself within your financial limits.
Remember, self-care doesn't have to be extravagant and expensive to be worthwhile.
Journaling my thoughts is more effective and makes me feel better than partying.
And if you want to indulge in journaling as your solo date activity for this week, it costs less than $50.
Additionally, you'll find many free to cheap self date ideas that are relaxing and fun, yet you don't need to break the bank to experience them.
5 | Dress to Fit the Occasion
Do you dress when you're on a self-date, or do you show up looking basic because you're out there alone?
Imagine going out on a date with someone you want to impress; you'd spend time putting on makeup and wearing a pretty dress, because you want to impress and make a statement.
Meanwhile, when taking yourself out, you dress like it's a grocery shop run (lol).
You should give yourself the best and walk into your favorite restaurant, art gallery, and cinema, looking confident, beautiful, and elegant.
And if you have your self care date at home, try to put effort into how you look and look at yourself in the mirror because you're awesome.
Additionally, dressing for your solo dates puts you in the right mindset, and wearing clothes you love serves as a confidence booster and sets a positive tone for your date.
And how you dress when taking yourself out is also an expression of your self-care, love, and the extent you value yourself.
Whether you're in your Pajamas as you enjoy your solo date at home or exploring other self date ideas as you choose to go casual, formal, or something in between.
Always choose an outfit that matches your style, mood, and desired atmosphere for the day.
6 | Disconnect from Distraction & Technology
Sometimes our phones and gadgets cause distractions. Disconnect from your phone if you're not using it as a part of your self-care date.
Disconnecting from distractions reduces stress and improves creativity and inspiration.
And also allows you to be present, immerse yourself in the moments, enjoy your date, and engage in your surroundings.
This way, you can feel the pressure of the breeze, enjoy the sea wave, and perceive the sweet smell of flowers ad the sounds that your surrounding bring. (This sounds poetic, lol).
7 | Take Your Solo Date Seriously and Make it Special.
Taking your solo date seriously and making it special improves your self-care, self-love, and self-worth.
It shows that you prioritize taking care of yourself and investing in your happiness, which changes how others treat you.
Because when you know your self-worth, you become positive and self-aware, which helps you set healthy standards for yourself.
Moreover, when you take your self-care date seriously and put your best into achieving a beautiful solo date, you'll feel happier and cultivate a healthy, positive relationship with yourself.
It helps you enjoy and embrace the moments you spend alone and the freedom and peace it brings.
8 | Indulge Yourself in the Things You Love
Doing the things and activities you love brings happiness and fulfillment. So think about the things you'll love to do and eat and what brings you joy when planning your self date.
Do you have a palate you want to satisfy, something you want to see, or a place you want to escape to for a few days? What brings you joy, and where brings you peace?
For instance, I can't stand loud music and noise, even conmen, for a long time, and I easily get overwhelmed in crowded areas.
With this, attending a party or clubbing can't be a form of self-care for me.
9 | Try New things
When learning to date yourself, you should open up to new ideas and step out of your comfort zone.
Because not only does trying new things bring excitement, but it also boosts your self-confidence and will open you up to new things.
Although I propose you try new things, you should do only the things that align with your purpose and beliefs.
Is it Okay to Go On a Solo Date?
Yes, It's absolutely okay to go on a solo date. Going on a date shouldn't be reserved only when you have other people's company, especially for those in relationships.
You should create time to go on solo dates to help you focus, connect with yourself, and evaluate what you have and the people you have in your life.
It also helps you to engage in activities and enjoy experiences that cater to your needs and bring you joy without worrying about anyone.
Therefore, stop asking this question, "Should I go on a date by myself" and start spending valuable time with yourself today. You can choose from these 114 solo date ideas and have fun alone today.
Why Do People Go on Solo Dates?
People go on solo dates for many reasons. But the most essential reason anyone will want to go on a self-date is t spend time with themselves.
Taking yourself out regularly allows you to grow and indulge in self-development. Because being intentional about spending time alone will help you try new things, understand yourself better, connect with yourself more, and step out of your comfort zone.
Going on a self-date helps you relax, enjoy your company and do the things you love.
More Helpful Self Care Tips
Finally, dating yourself can help you heal, and it's a significant form of self-development and self-care.
And self-care is about you and no one else. So, confidently indulge yourself today and enjoy the moments and your "Me" time.
What are your favorite solo date activities? What would it be if you could do just one self-care activity this week?